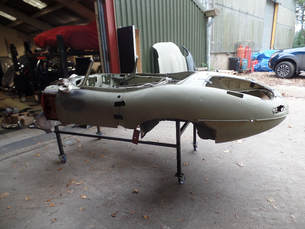 1963 OTS

Brief is to restore the bodyshell and paint in Carmen Red.

---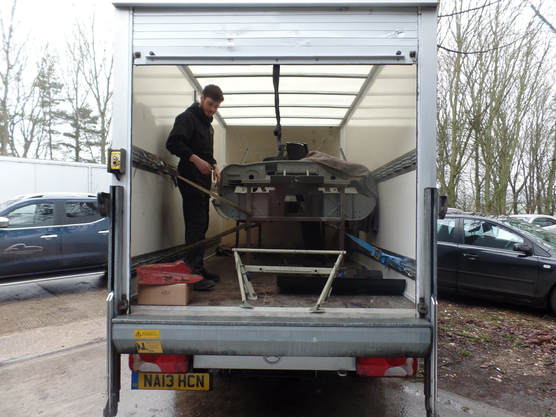 12th January 2018

The Bodyshell was delivered to the bodyshop that will jig up the shell and rebuild it. Looking forward to the progress on that.
---
24th November 2017

Picked up from the Paintshop and it now wears a nice coat of epoxy primer.

17th November 2017

Shell collected from the Blasters.

3rd November 2017

An exciting new project turned up this week, delivered by Mich and his lovely wife all the way from darkest France. It's a 1963 roadster that has been completely stripped and blasted. Our brief is to restore the body and paint in Carmen Red.